H100 "Le'Masquerade Gala"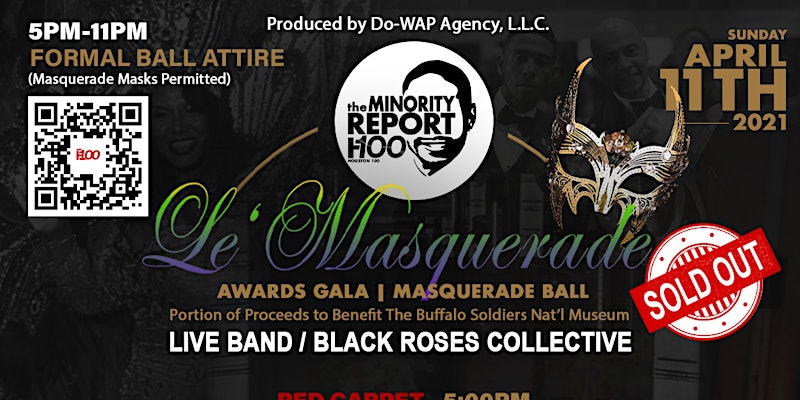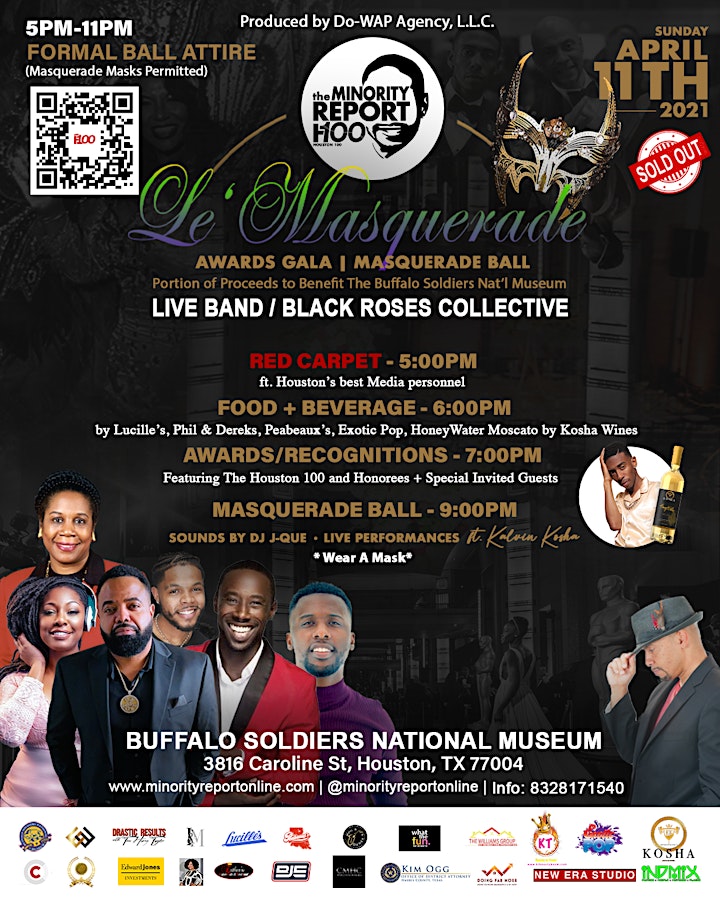 The Official Houston 100, "Le' Masquerade" Gala, Powered by The Minority Report | Sunday, April 11, 2021, Red Carpet at 5:00pm
About this Event
The Houston 100; Powered by The Minority Report (A Do-WAP Agency, L.L.C. Company) has successfully interviewed over 100 Black Owned & Minority firms in Houston, TX!
WHEN: Sunday, April 11, 2021
The time has come for us all to gather in the spirit of love and celebration! At this Masquerade Ball, we will be highlighting businesses through awards and recognitions, growing our net-WORTH, and enjoying incredible entrees and beverages provided by Black-Owned companies at a Black-Owned venue: The Buffalo Soldiers National Museum. *LIVE BAND: BLACK ROSES COLLECTIVE*
RED CARPET (5PM) ft. Houston's best Media personnel
FOOD & BEVERAGE (6PM) by Lucille's, Phil & Dereks, Peabeaux's, Exotic Pop, HoneyWater Moscato by Kosha Wines
AWARDS CEREMONY (7PM) Featuring The Houston 100 and Honorees + Special Invited Guests (Congresswoman Sheila J. Lee, KG Smooth, Amanda Sapp, + more)
MASQUERADE BALL (9PM – 11PM) Sounds by DJ J-Que + LIVE Performances ft. Kalvin Kosha & More
———————————————————————————————–
Event Coordinator: Mrs. Jennifer Barrone-Moffett
Founder/CEO: W. Anthony Patton (@waplife333)
Director/Project Mgr/Graphic Design: Kalvin Kosha (@kalvinkosha)
The Minority Report is here to serve and support our Minority owned businesses!
*** Businesses and entrepreneurs are welcome! We appreciate your support and highly encourage your attendance at this event. It will be an UNFORGETTABLE AND AUSPICIOUS OCCASION!!!!